IMPORTANT INFORMATION
** Match Funding **
As a registered charity, we are eligible for "match funding" which many large organisations support, such as banks, supermarkets and utility companies.
Put simply, money raised at IHOMSA events such as Family Night, could be increased by your employer, even doubled!
For more information, please speak to the IHOMSA Team or follow these links...
IHOMSA Letter re: Match Funding
Fundraising News
Hopefully, you're all aware that our hard earned funds will be put towards replacing the astro-turf (at an estimated cost of £100,000!). IHOMSA are pleased to be able to donate £25k. Your support at IHOMSA events has always been appreciated and has been even more vital to achieve this massive target - thank you.
Y5 & Y6 Film Night - Our first Film Night was very well attended yet so quiet! Everyone was captivated by The Greatest Showman. It proved to be a successful alternative to the disco for our older children. Just over £250 was raised.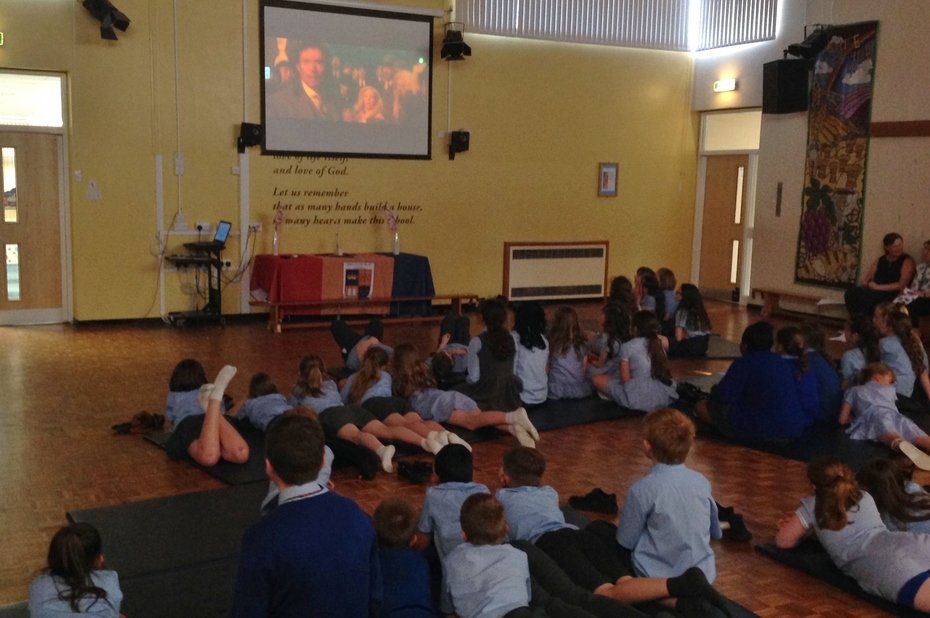 Bingo Night - A huge thank-you to Mark Butler (Reception parent) for compering our first Bingo Night. Despite the tension of waiting for the next number to be called, lots of fun was had by kids, young & old. Together, we raised over £500.
2016-17 fund raising total - It was reported at the AGM that we raised an amazing £16,000 last year. Thanks to everyone who supported & helped to achieve this - especially parents who organised specific events and those who match funded.
£10,000 donated in 2016-17 will be put towards replacing the timber trail in the large playground. After many meetings, the children have made their final decision as to what equipment is needed. We are expecting the new trail to be installed by mid June 2017.
Money raised in 2015-16 was spent on the scooter pods, new carpets & window blinds plus outdoor equipment including the activity tables and a contribution towards the Reception playground.