Responding to Coronavirus
We are aware that some families may be in need of additional support during this difficult period. If you are struggling with anything at all – payments, feeding your family, mental health and wellbeing, parenting issues, etc. please get in touch with us in school via email at school.office@ihomcps.co.uk. You may also find the below advice useful, which has been provided by our local Early Help Hub. Click here for their contact details.
| | | |
| --- | --- | --- |
| | | |
| | | |
| | | |
| | | |
| | Digital Reading | |
| | Digital Radio | |
| | | |
| | | |
SAFEGUARDING NOTICES
Please click here for Safeguarding Information about the Houseparty App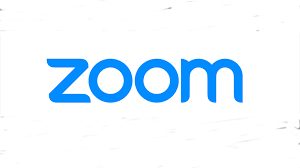 We have received the following guidance from Children's Services Safeguarding Team regarding the Zoom app:
In March, Zoom added 2.22 million users worldwide; in the whole of 2019, it grew by 2 million. In other words, more people joined over the last month than in the whole of 2019. It is suspected that many of those had never used a remote platform before.
Safer use of Zoom
From 5th April 2020, Zoom are forcing users to password protect their meeting room. This is an important first step. Other things to do to protect your Zoom space are:
Use a new meeting room each time (ie. don't use the personal meeting ID)
Don't allow attendees to join before host
Mute attendees on joining
Turn screen sharing off
Set up a 'waiting room'
Lock your meeting room after you have started
Don't publicise your meeting's link on social media
Don't share the screenshot of everyone, especially when it show the meeting ID
Try to have someone who's job it is to 'manage the room' and focus just on doing that.
Tell people what the Plan B is (ie. if you do have to abort the meeting where will the meeting move to and how can people rejoin)
Additionally,
Avoid sharing personal information
Turn off your video and microphone, unless it's needed.