WELCOME TO PTA-IHOMSA
The Parent Teacher Association (PTA) at the Immaculate Heart of Mary School is also a registered charity known as the Immaculate Heart of Mary School Association (IHOMSA). It is a parent, carer and teacher association that exists to raise funds and create a less formal link between the school and the carers of our children.
Much of IHOMSA's work is geared around fundraising for initiatives that directly benefit all the children at our school. Over the years, IHOMSA has raised over £100,000 which has contributed to a variety of equipment and facilities. In recent years IHOMSA has helped to purchase:
Sports equipment such as the astroturf, trim trail and bike shelter

Learning facilities such as electronic devices and the new library

Fun activities such as year six leavers' parties and more recently, Forest School for key stage one children
IHOMSA is run by a dedicated Committee of volunteer parents, carers and school staff who meet regularly to develop an engaging programme of events and activities that bring the school community together. As a parent or carer of the school, there are plenty of ways to get involved and support the charity.
Discover what IHOMSA is all about and learn how to get involved by reading below or watching this video from our Chair, Becca Curtis.
EASY WAYS TO SUPPORT
Did you know you can raise funds for the school and it won't cost you a penny or take any extra effort? Here are a couple of ways you can raise funds in your sleep!
100 CLUB
The IHOMSA 100 Club is a weekly chance for you to win £100 in our draw. For the equivalent of just £2 per week, you have a chance to win. This is a great way for the school, and you to benefit, with all profits heading directly back to the school to benefit the children, via IHOMSA.
Draws are conducted in school monthly, with winners announced via the school newsletter and the 100 Club WhatsApp group.You can also find winner details below on the website. Payment should be made via Standing Order and set up to deposit either weekly or 4-weekly (note - not monthly). Winners will be contacted via the WhatsApp group and asked to provide bank details to transfer prize money. We aim to make all payments within 1 week of winners being announced. To join the club, simply complete the form here and one of the team will be in touch.
RAISE FUNDS WHILE YOU SHOP
Sign up for Easyfundraising.com, a cashback site that gives IHOMSA a commission for every purchase you make, at no cost to you. Got ten minutes now? Great, just grab your phone or laptop and follow this step by step set up guide.
CHECK IF YOUR EMPLOYER CAN SUPPORT
As a registered charity, we are eligible for match funding. This is where larger organisations such as banks, supermarkets and utility companies match the money raised at IHOMSA events. Could your employer offer match funding? Before you ask, check out the IHOMSA Guide to Match Funding.
WAYS TO VOLUNTEER
We know parents and carers have varying levels of 'free' time and this can fluctuate throughout the year, so we've created flexible ways for you to get a little more involved, each with different levels of effort and time commitment.
VOLUNTEER YOUR TIME
Join our team of volunteers and pledge your time to support specific events. Events are updated here and on school noticeboards on a regular basis so sign up to spare up to two hours every now and then. This level of support is critical for us to run events that raise money AND create fabulous memories for children and parents alike.
VOLUNTEER YOUR SKILLS OR VOCATION
We need people to provide a range of event-based support, examples include:
Are you a chef who could manage the catering?

Do you run a craft business and could host a workshop?

Are you an accountant who could manage funds?
The Committee will reach out to all volunteers ahead of an event to communicate what type of support is required and provide more details.
JOIN THE COMMITTEE
Join the IHOMSA Committee. Meetings are generally once every half term, last 1.5 hours and involve planning upcoming activities and tracking fundraising progress. Sessions are usually held at the school around 6pm on a weekday with Miss Clark, parents and teachers present.
To find out more about volunteering or to join the Committee, simply enquire at reception, come along to the next all-welcome meeting or email ihomsa13@gmail.com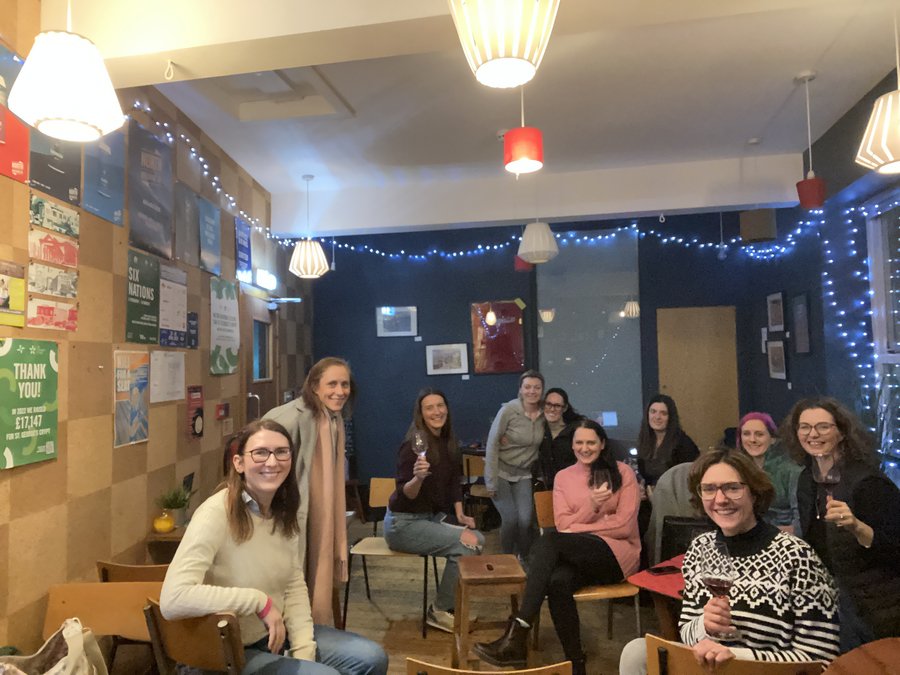 Immaculate Heart of Mary School Association Registered Charity Number 1167473